Main Contents
On November 13, 2007, we, Mitsui & Co., Ltd., a Japanese general trading company, and Rotem Company (ROTEM), a Korean leading rolling stock manufacturer, have been successfully awarded over JPY 13 billion contract to supply 70 Electric Multiple Units (EMU) to Greater Wellington Rail Limited (GWRL), a subsidiary of the Greater Wellington Regional Council (GWRC).
GWRC's long term transport passenger plan is to target an increase in the patronage of its public transport system and it has decided to purchase 70 new EMUs to replace some old type EMUs in its fleet. These new EMUs are expected to be put into operation on the commuter lines of Wellington city by 2011.
We have successfully secured some contracts in overseas markets with ROTEM recently. This is the first joint contract for ROTEM and us in the Oceania region.
In accordance with growing environmental concerns, railway systems are gradually gaining more patronage and the market is expanding all over the world rapidly. Taking this as a first step, we will continue to challenge the other projects in the Oceania market proactively.
The outline of this contract is as follows:.
| | |
| --- | --- |
| 1. Customer | Greater Wellington Regional Council |
| 2. Manufacturer | Rotem Company |
| 3. Contract Amount | Approximately JPY 13 billion |
| 4. Products | 70 EMUs ( 2 cars per trainset) |
| 5. Fund | Government |
| 6. Delivery Schedule | 2010 to the beginning of 2011 |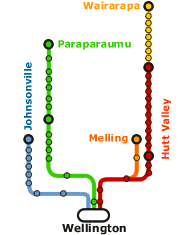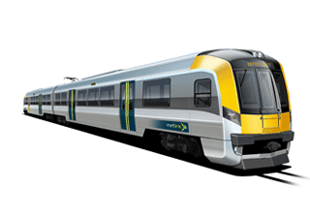 Notice:
This press release includes forward-looking statements about Mitsui. These forward-looking statements are based on the current assumptions and beliefs of Mitsui in light of the information currently available to it, and involve known and unknown risks, uncertainties and other factors. Such risks, uncertainties and other factors may cause Mitsui's actual results, performance, achievements or financial position to be materially different from any future results, performance, achievements or financial position expressed or implied by these forward-looking statements. The risks, uncertainties and other factors referred to above include, but are not limited to, those contained in Mitsui's latest annual report on Form 20-F, which has been filed with the U.S. Securities and Exchange Commission.
This press release is published in order to publicly announce specific facts stated above, and does not constitute a solicitation of investments or any similar act inside or outside of Japan, regarding the shares, bonds or other securities issued by us.