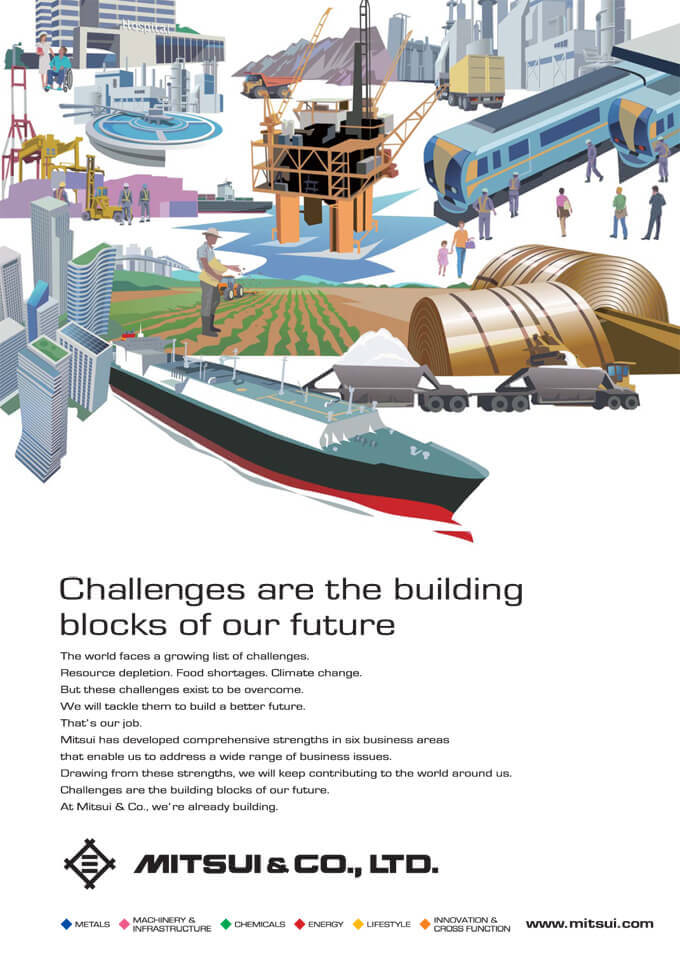 The world faces a growing list of challenges.
Resource depletion. Food shortages. Climate change.
But these challenges exist to be overcome.
We will tackle them to build a better future.
That's our job.
Mitsui has developed comprehensive strengths in six business areas
that enable us to address a wide range of business issues.
Drawing from these strengths, we will keep contributing to the world around us.
Challenges are the building blocks of our future
At Mitsui & Co., we're already building.