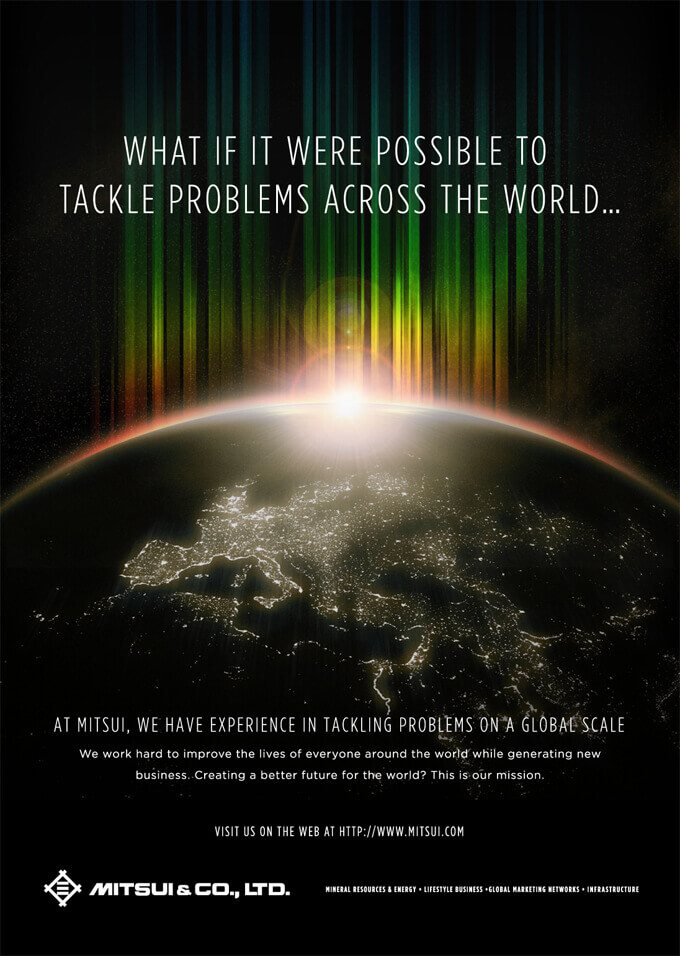 WHAT IF IT WERE POSSIBLE TO TACKLE PROBLEMS ACROSS THE WORLD...
At Mitsui, We Have experience in tackling problems on a global scale.
We work hard to improve the lives of everyone around the world while generating new business. Creating a better future for the world? This is our mission.