Mitsui & Co. Europe PLC
About Us
Message from the MD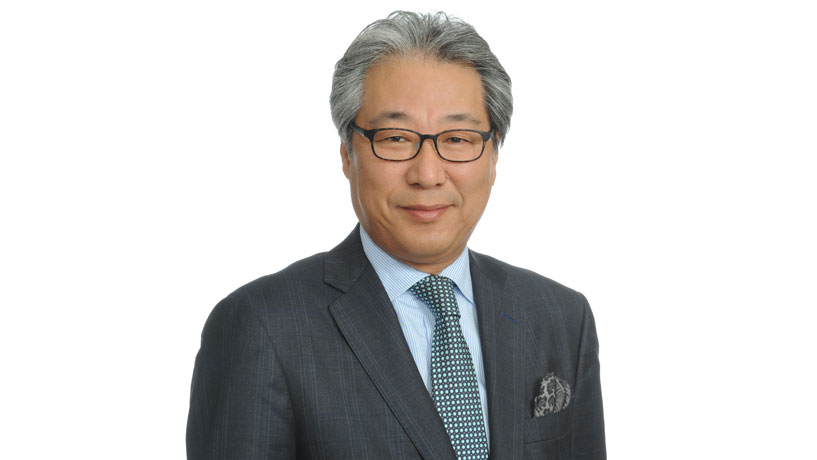 Managing Director
Atsushi Kume
My name is Atsushi Kume, the Managing Director and Chief Operating Officer of Mitsui & Co. Europe Plc, (a UK-based wholly-owned subsidiary of Mitsui & Co., Ltd, Japan (Mitsui)), Mitsui's regional headquarters for the Europe, Middle East and Africa (EMEA) region.
Mitsui's Senior Management announced our new "Medium-Term Management Plan, Challenge and Innovation 2020" in May, 2014. Under this plan, Mitsui aims to further strengthen each of our diverse business areas, including energy and natural resources, iron and steel products, infrastructure and transportation, chemicals, customer services, food products and innovation, with the aim of achieving a new level of sophistication in our operations. Although we have come a long way since our early days as a general trading company in the Japanese domestic market, we recognise that the journey of improvement and growth never stops and it is now time for us to strengthen our business and move to the next stage – to aspire to new heights.
The EMEA region presents specific business and management challenges for Mitsui particularly in terms of its diversity. The region is made up of a wide spectrum of fast-growing, as well as developed, markets. The immediate challenge Mitsui faces in EMEA is to gain a deeper understanding of the complexities of the different market conditions in each country in our region, such as vastly differing economic circumstances, employee needs and regional best practice. The continuing economic uncertainty has taught us that the global market can no longer be treated in a "one size fits all" way and that it may be difficult to have just one solution which balances "Globalization" with "Localization"; we may find that a range of different approaches are going to be required. Despite such a challenging environment, I believe that huge opportunities exist for Mitsui in the EMEA region and in my role as COO, I will strive to continue Mitsui's efforts, calling upon our strong human resources, to contribute to economic growth and prosperity for societies around the world, by taking on the challenge of business that can create value through innovation.
Looking ahead, Mitsui must be, and will be, fully prepared for this growth and change.
Thank you.